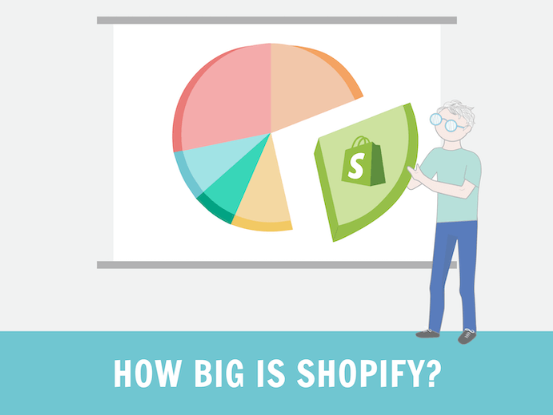 Shopify Plus is a powerful eCommerce platform that can help businesses of all sizes grow and scale their online stores. Shopify has a market share of 31 percent among all US websites using eCommerce technologies.
However, setting up and managing a store on Shopify Plus can be difficult for business owners who are not experienced in coding or web development. That's where Shopify Plus agencies come in.
A good Shopify Plus agency can take the hassle out of managing your store and help you achieve your business goals. This article will discuss finding the perfect Shopify Plus agency for your business.
1) Experience With Shopify Plus
The agency should have extensive experience with Shopify Plus. It means they should have worked with clients on the Plus plan and should be familiar with its unique features and capabilities.
The agency should also be able to show you examples of successful Shopify Plus projects they've completed in the past. It will give a good idea of their knowledge and expertise.
The Plus Plan is the most expensive and comprehensive plan offered by Shopify. It's designed for high-volume businesses that need advanced features and customization. For example, Shopify Plus offers unlimited bandwidth, advanced Shopify features, and the ability to create custom themes.
If you're looking for an agency to help you with your Shopify Plus store, ask about their experience with the platform. You want to ensure they are familiar with its unique features and capabilities.
2) Technical Expertise
When looking for a Shopify Plus agency, you'll want to ensure they have the technical expertise to handle your project. It means they should be able to answer any questions you have about the platform and how it works.
Technical expertise involves:
-A deep understanding of Shopify Plus and its capabilities
-The ability to identify which features will work best for your business
-The ability to integrate Shopify Plus with other systems
-The ability to troubleshoot any issues that may arise
3) Ability To Provide A Holistic Solution
A holistic solution means that the agency can provide a comprehensive package that will address your needs, from development to design to marketing. It is essential because it shows that they deeply understand how Shopify Plus works and can provide a complete solution that meets your specific goals and requirements.
For example, if you are launching a new product, the agency should be able to help you with everything from developing the perfect platform to marketing your product effectively.
It involves a deep understanding of not only Shopify Plus but also the e-commerce landscape as a whole. The best agencies will stay up-to-date with the latest trends and changes to provide you with the best possible solution.
4) Cost
The pricing may differ based on your business size and the services you're looking for, but a good rule of thumb is to budget around $200-$300/hour. If an agency is significantly cheaper or more expensive than this, do some more research to see if they're a good fit for you.
You should also ask about retainers – many agencies will require a monthly retainer in addition to their hourly rate.
Final Thoughts
Shopify is a great eCommerce platform, and Shopify Plus is an even better enterprise solution for high-growth businesses. But, as with any software, it's only as good as the agency you partner with to implement and support it. Therefore, it is crucial to find a licensed and reputable Shopify Plus Expert who is a good fit for your business.