Recent headlines have not been kind to those of us who like a bargain getaway. With the price of hotels, self-catering and package holidays all rising, there's been a barrage of bad news, putting a dampener on our summer holiday plans even before we've started looking.
But just how hopeless is the situation? I have made it my profession to search out cheap holidays, so I'm not prepared to throw in the towel just yet. True, I would be in denial if I refused to acknowledge current climbing costs, but I also think these straitened times give us an opportunity to hone our holiday booking skills while embracing one of my favourite things about travel: trying something new.
Where do I begin?
First things first, let's talk about mindset. If you want to spend less this summer, it's all about being flexible, having an open mind and double checking all your costs.
Before I book anything, I always check "the triangle of cheap travel". The three points are: transport, accommodation and daily costs. Nail all three, and you're on track to stay within your budget.
What dates should I avoid?
"Beginning your holiday on a weekend can cost you more, with Saturday being the most expensive day for starting a trip to Europe," says Annie Wilson, chief commercial officer at booking website Kayak. Instead, opt to depart midweek to chip a few pounds off the cost, and avoid the changeover-Saturday crowds too.
The begining of the school holidays in England and Wales is always more expensive. However, going away in the last week of August can offer much better value, thanks in part to schoolchildren in many countries on the continent – and those in Scotland – having already returned to school. Another reason is an understandable reluctance on the part of parents not to go away just before the start of the school year. But those who are prepared to make that sacrifice can end up saving a fortune.
What are the most affordable destinations?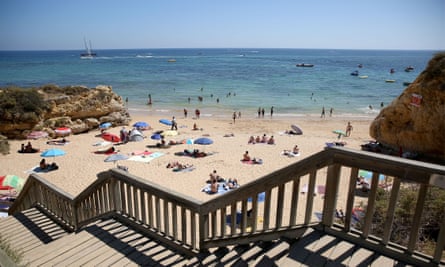 Research is key here, and one helpful resource is the Post Office Holiday Money Report, which gives a good indication of the best-value breaks. In 2022 the Post Office surveyed most (but not all) countries in Europe to compare the prices of meals, drinks and other essentials, and found that Turkey and Bulgaria offered the best value overall, with Portugal's Algarve in third place.
When it comes to destinations likely to be popular this year, Chris Webber, head of holidays and deals at Ice Travel Group, lists the usual suspects: "Tenerife, Mallorca, Spain's Costa Blanca, the Greek Islands and parts of Turkey are once again the most searched for and booked areas for this summer."
Of the popular destinations, mainland Spain is where you'll get the most bang for your buck, with a seven-night break on the Costa Blanca or Costa del Sol averaging £600pp.
More interesting for bargain hunters though, is what happens when the best deals have been snapped up in these hotspots. "You get this next level of destinations coming through: places like Morocco, Bulgaria and Tunisia, where you can get some very well-priced breaks," says Webber.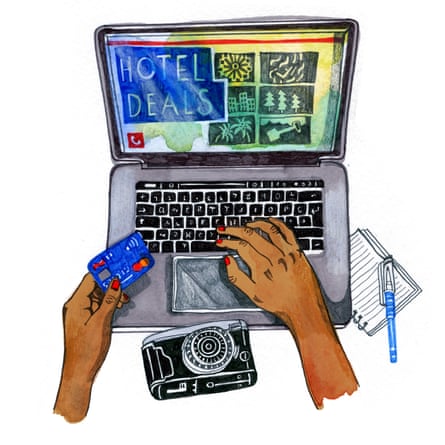 Visitors can also find great value by swapping islands for the mainland, or the coast for somewhere inland.
I experienced this myself last summer when I dodged Spain's busy Costa del Sol and instead drove two hours up into the Andalucían hills. Not only did I bag an amazing house with a pool for less than £90 a night, but the local bars delivered unbeatable value, with generous measures of gin and tonic for just €4 a pop.
If you're still desperate for some sea air, secondary coastal cities – as opposed to coastal resort towns – offer low prices in the peak months. Travel expert Tristan Sire agrees. "Try looking for less-popular destinations in popular countries, such as Bilbao in Spain or Rijeka in Croatia. Deals are more likely to come up for places that are overshadowed by bigger names."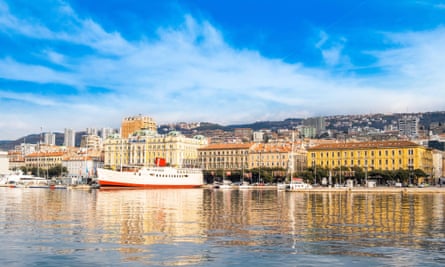 Heading to countries where the pound is worth more against the local currency can also help you combat rising costs. "Countries that come to mind are Albania, Bulgaria, Georgia and Turkey," Sire says. "North Africa is also a good place to look – if you can handle the summer heat."
The Balkans in particular are worth a closer look. If you're still on the fence, the clear blue waters and white sandy beaches of Ksamil on the Albanian Riviera (see page 62) may be enough to sway you.
A final option is to simply let your budget do the choosing. For accommodation, it's a good idea to search dates for whole countries and even continents, which sites such as Airbnb and Expedia allow. Then it's a case of letting the filters narrow down the results.
As for package holidays, Icelolly allows you to select "any destination", as does Loveholidays – which also allows you to select whole months or to search plus or minus five days from your selected date.
When is the best time to book?
If you're looking at a popular destination for the peak summer months, a general rule is: the deals are going to be snapped up a lot quicker.
If you're desperate to head to a popular destination, Webber advises you not to hang around: "If you have your heart set on a specific hotel in a specific resort and you're happy with the price you're being offered and have the means to book it, get it booked."
Last-minute package deals can still pop up if agents are looking to fill spots, but you'll have a lot less choice and there is always the chance that you won't find anything that works out and you'll end up stuck at home.
How do I make sure that I get the best price?
For hotels, I use Google Hotels and Trivago, although always remember to click through to each deal and, if not a guest, sign in to the website. This is because loyalty with a booking site can sometimes bring the price down. Checking the price direct is always worthwhile too, as you can often ask the booking site to price match if you've found the same hotel cheaper elsewhere.
If you end up booking accommodation with a cancellation policy, try out Pruvo, a clever platform that will track the price for you and send an alert if it becomes cheaper so you can rebook.
For holiday lets, it is worth crosschecking on Airbnb, Booking.com and HomeToGo, and for package holidays, TravelSupermarket and Icelolly to compare prices.
However, it's also advisable to double check how much booking it directly would cost too, though note that you are unlikely to get the same level of Atol protection if you do this.
How do I protect myself from problems down the line?
Costs can quickly add up if you don't make careful plans. Jo Rhodes, deputy editor of Which? Travel, advises holidaymakers to "Take out cover on the day you book to ensure that you're protected if your trip is cancelled, or if you're unable to travel. And always take the time to check your policy carefully, so you can be confident it's the right choice for your individual needs."