Renowned Pacific Northwest adventurer Eddie Bauer was a big fan of fishing off Camano Island.
In the 1920s, Bauer and other movers and shakers proclaimed Camano Island's pristine waters and unspoiled beaches the ideal vacation spot in a series of articles and advertisements. They would come to the island to catch a big king salmon, dig up buckets of clams and spend the day beachcombing.
For decades, Camano Island, nestled between the mainland and Whidbey Island in the northern Salish Sea, was a resort paradise for the greater Seattle area. In its heyday, the island featured about 20 waterfront resorts attracting thousands of people each summer.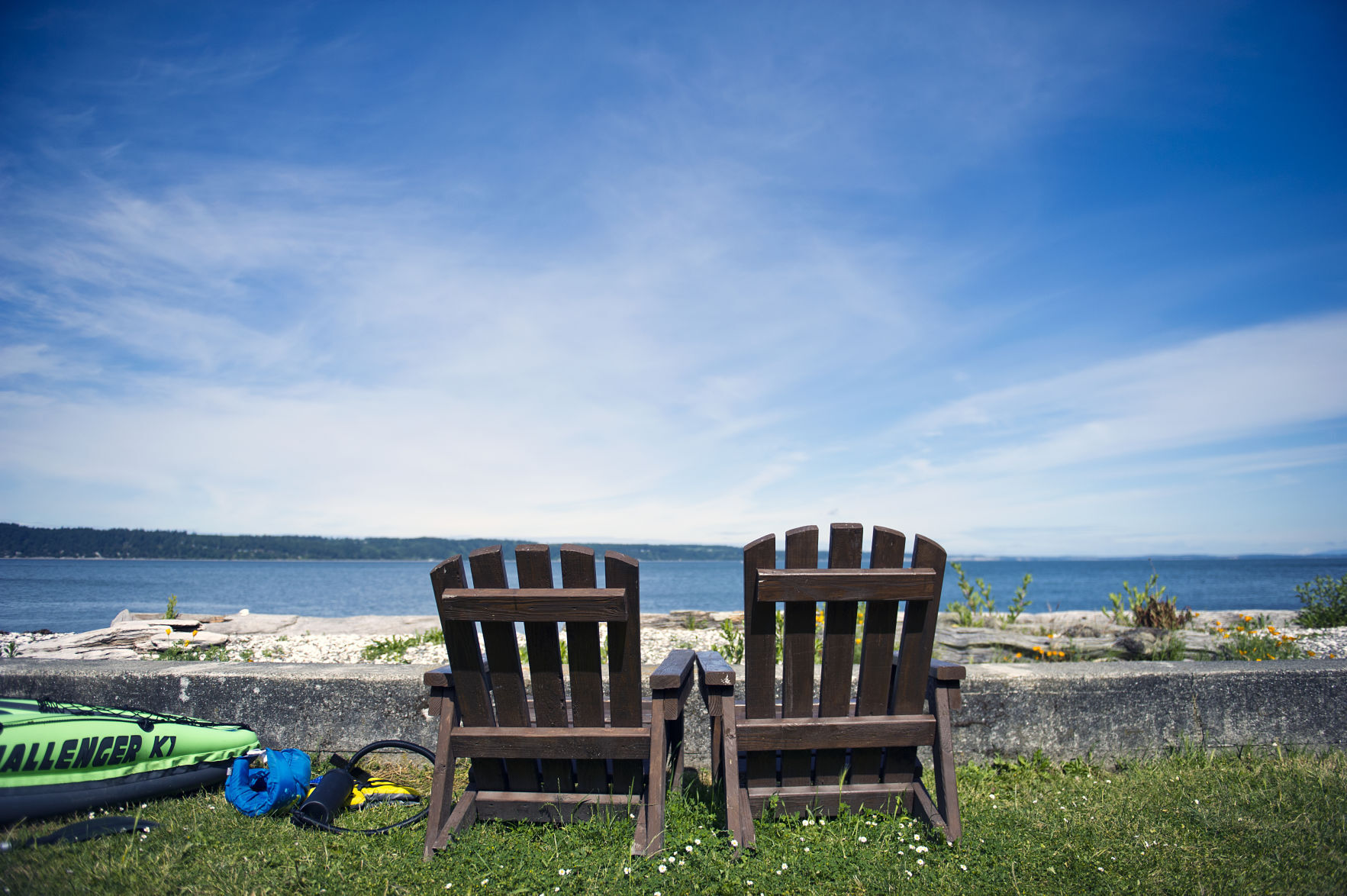 Early history
Camano Island was known by Indigenous people as Kal-lut-chin, which means "land jutting into a bay."
Archaeological evidence shows that the island, with its 52 miles of shoreline, was an important area for tribes such as the Snohomish and Kikiallis for hunting, fishing, clamming and gathering a variety of marine life.
Their culture was forever changed with the arrival of Euro-American in the mid-19th century and the 1855 Treaty of Point Elliot, where the Indigenous people ceded the land as part of the agreement.
With the resulting land privatization, more Europeans arrived, and development began with the logging of massive Douglas fir and western red cedar.
Records show that by the 1890s, over a dozen logging operations were in full swing on Camano. The extensive logging and clearing of land not only resulted in a viable place for agriculture, but the ensuing roads allowed access to shorelines that had previously only been reachable by boat.
A bridge built in 1909 connecting Camano to the mainland and the rising availability of car ownership in the 1920s created even greater accessibility.
In their book, "Camano Island: Life and Times in Island Paradise," authors Art Kimball and John Dean describe how traffic evolved: "In 1912, there were only 27 cars on Whidbey and Camano combined; one Camano man owned a motorcycle. Fifteen years later, in 1927, 2,570 cars crossed the bridge to the island on an August Sunday, a number which would only increase."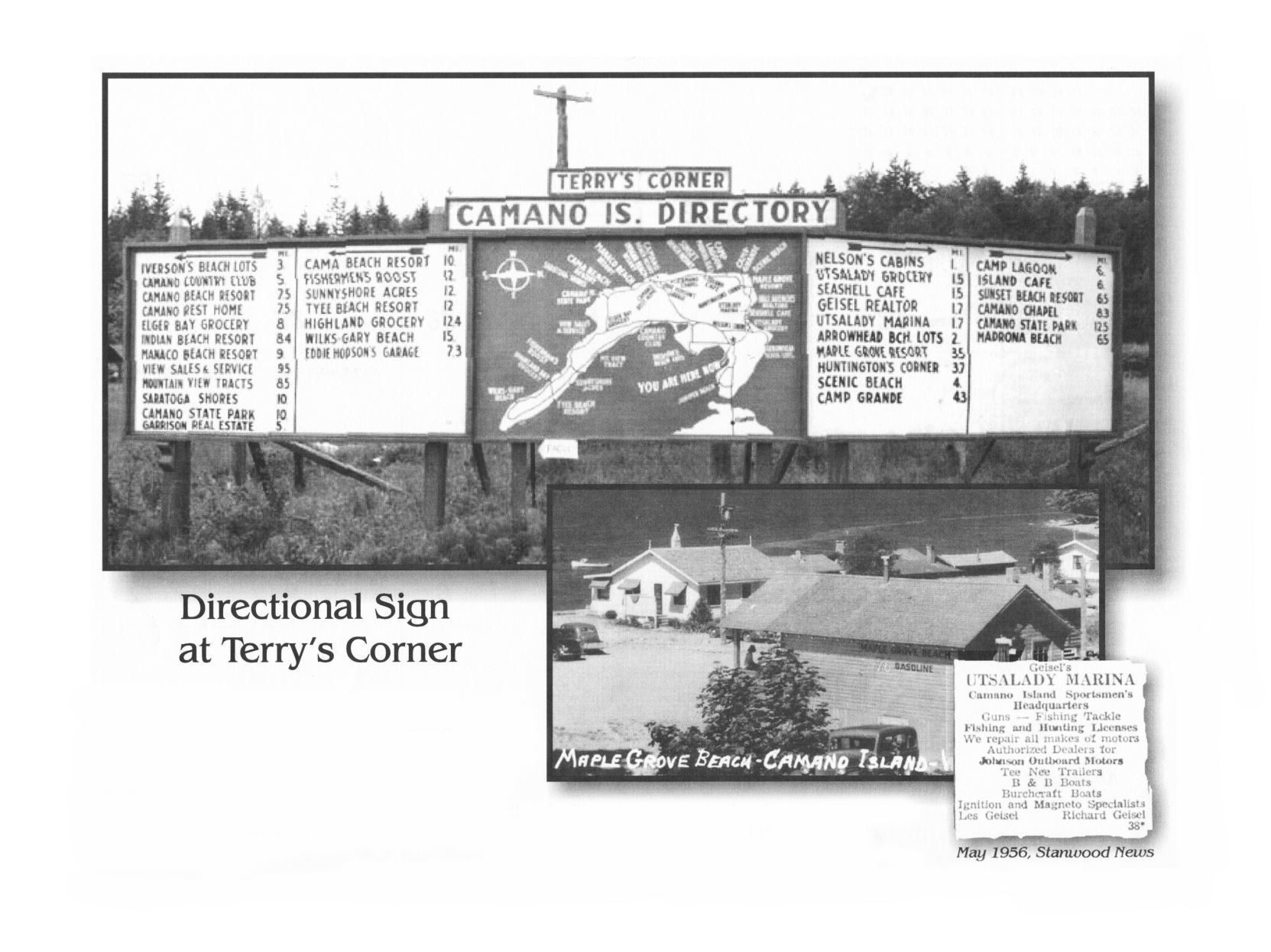 The start of recreation
Kimball and Dean recount the earliest days of Camano Island's outdoor enthusiasts, "Locals were camping off Rocky Point as early as 1900, which recorded 38 tents and 150 people in the summer of 1905."
These early campgrounds evolved into "auto parks" where visitors could park their vehicles, camp and enjoy fishing and clamming at places like Utsalady, Camano City, Indian Beach, Juniper Beach and Mabana.
Soon resorts were established.
"Between 1920 and 1960, about 20 resorts were established, often changing owners many times, providing fishing boats and cabins for vacation rental," Karen Prasse wrote in her history book, "Camano Island."
The resorts ranged from a handful of rustic cabins at Pebble Beach Resort on the south end to fancier resorts with deluxe bungalows, stores, gas pumps and boat rentals at several north-end beaches including Maple Grove and Utsalady.
On the west side of Camano, a variety of resorts with varying amenities could be found at Indian Beach, Camano City, Sunset Beach and Manaco Beach, among others.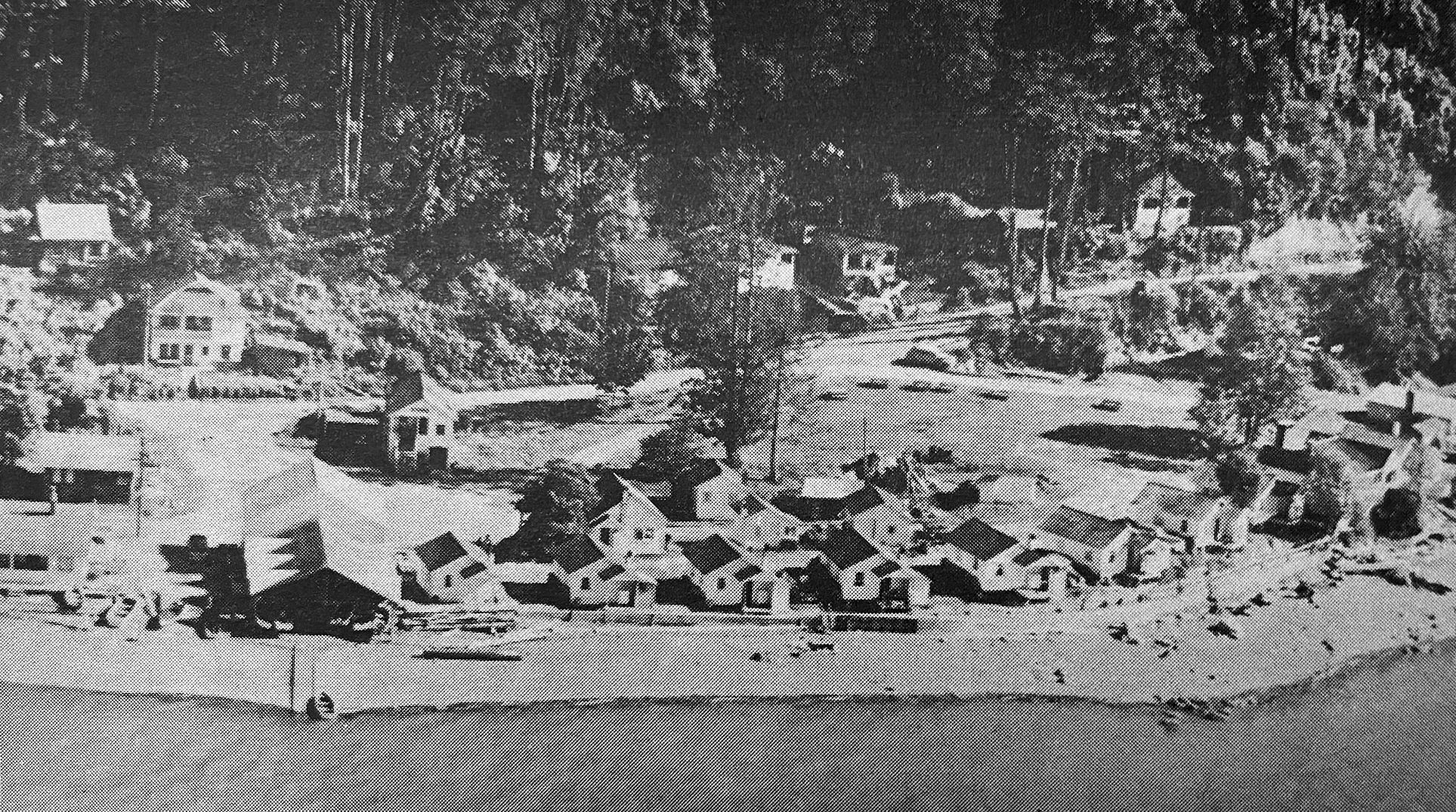 In "Camano Island: Life and Times in Island Paradise," the authors describe popular, family-friendly resort activities, such as Fourth of July celebrations, picnics and beach walks that were enjoyed by vacationers throughout the summer.
In 1927, the Madrona Beach resort was particularly popular.
"There was free parking and camping near the beach, and over 1,000 people came for the swimming, boating and fishing one summer day that year," Kimball and Dean wrote.
Fishing derbies sponsored by many of the resorts offering hundreds of dollars in prize money were a big draw.
Local author Jason Dorsey's book, "The Beaches of Camano Island," describes a successful derby catch, "Fishermen from the resort at Tyee Beach fished Camano Head, and Anita Moore caught a 25-pound King salmon there in August of 1925."
With easy access, Camano resorts were also a convenient place for extended stays for greater Seattle-area families.
"Many families would spend the whole summer on Camano; father would drive back to the city to work during the week and mom and the kids would stay to enjoy the beaches and outdoors," wrote Prasse, who also serves as president of the Stanwood Area Historical Society.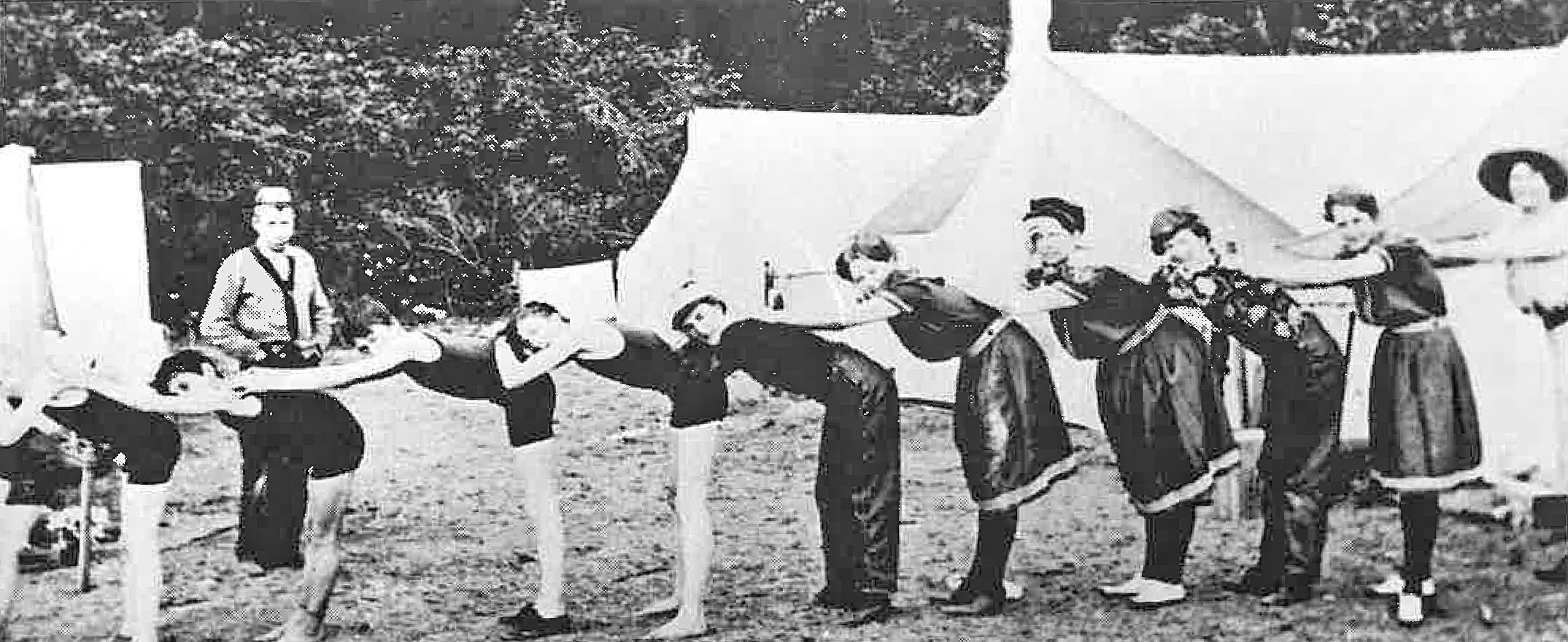 End of an era
The popularity of Camano resorts peaked in the 1950s. By the early 1960s, the resort scene was fading away.
Resorts in neighborhoods like Utsalady and Madrona were being platted into lots and sold to those with means to build their own summer cottages.
"With the introduction of bigger boat motors and ability of people to afford and trailer their boats, people no longer needed many of the services the resorts could offer," Prasse wrote in a 1994 Stanwood Camano News article. 
Adding to the demise of Puget Sound recreation was the decline of West Coast salmon runs due at least in part to barriers to fish passage, loss of estuary habitat, pollution and over-fishing.
By the 1970s, most smaller resorts on Camano Island gave way to private development or, as business fell off, became unprofitable and closed.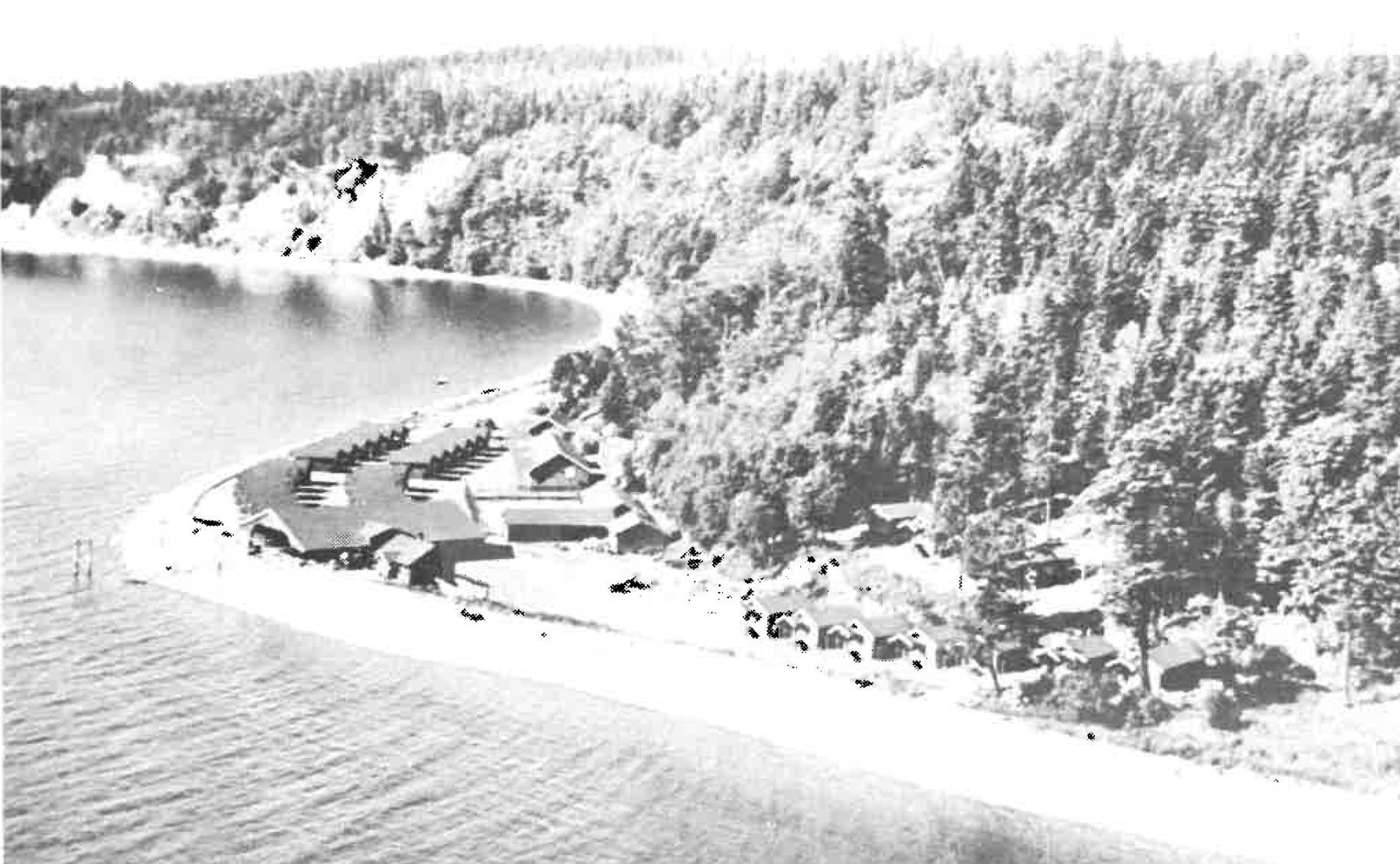 Lasting legacies
Not all faded away, however.
Two of the biggest and most popular resorts on Camano Island still exist today, much as they did almost a century ago.
Herb Davis opened Camp Grande in 1927 on the northwest side of the island.
It was a gem of a resort on nine waterfront acres with 24 cabins, a campground, boathouse, rec hall, rental boats, fishing pier and a store that was enjoyed by families for generations.
In 1956, the Bast family purchased it.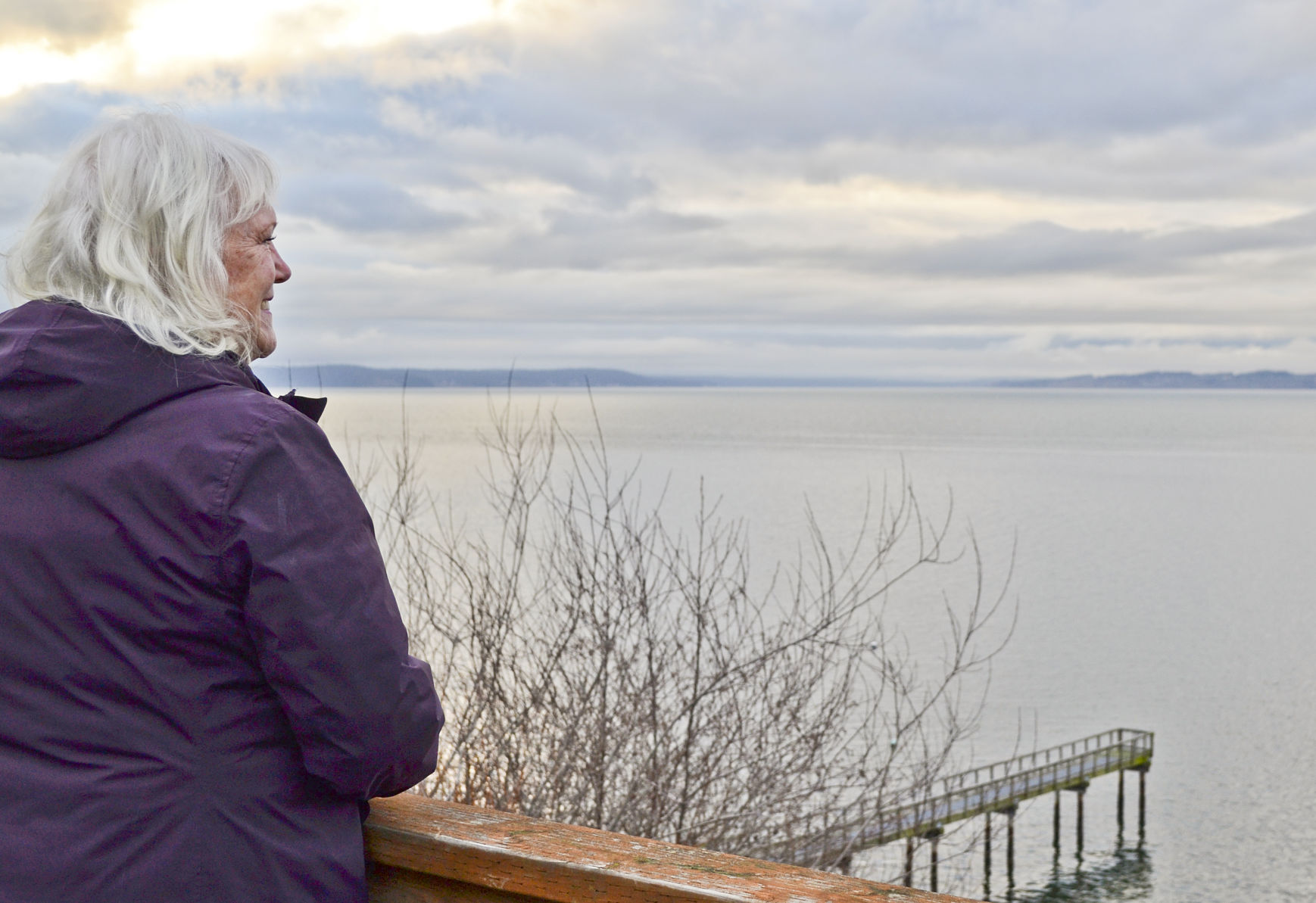 "Margaret and John (Bast) ran Camp Grande until 1970, when they sold it. The buyers had plans to turn it into a condominium development," Dorsey wrote.
Those plans fell through, and the aging resort remained vacant until 1976.
That's when 40 friends — most of who had spent their childhoods summering at the resort — sprang into action.
"The property had been vacant for years and, sadly, many of the cabins and other buildings had been vandalized," said Laurie Andersen, one of the owners. "Everyone had such fond memories and wanted to save the resort. An association was formed and families invested to buy Camp Grande and restore it to its former glory."
The ownership group operates much like a time-share, she said.
"Every family pays membership fees and has shares that entitle them to certain cabins at certain times of the year," said Anderson, whose family, including her grandkids, enjoy Camp Grande every summer without fail. "It is truly a slice of heaven. I'm just so grateful that this very special part of Camano's history was saved."
Farther south on the west side of the island is Cama Beach Resort.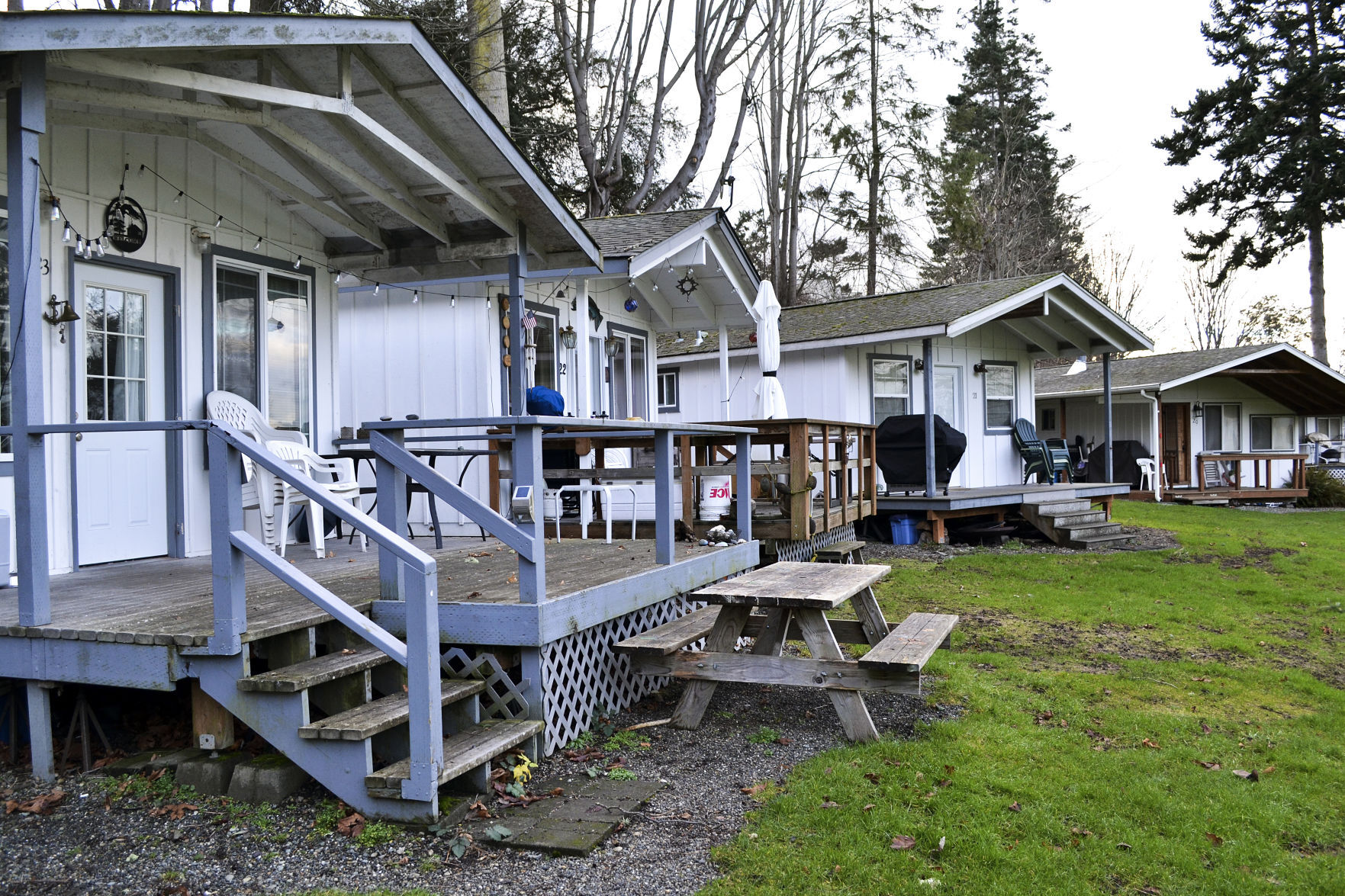 With its more than 400 wooded acres and almost a mile of shoreline, Cama Beach Resort, which opened in 1934, was not only one of the biggest and most popular resorts, it also lasted the longest — until 1989.
The resort was developed as a getaway that catered to average-income Seattle-area families with amenities that included dozens of comfortable cabins, boat rentals, a rec hall, gas pumps and a store with all the basics for beachfront fun.
Much has been written about Cama Beach, including the comprehensive "Cama Beach: A Guide and A History," by Gary Worthington. He is married to Sandra Risk Worthington, whose family founded the resort.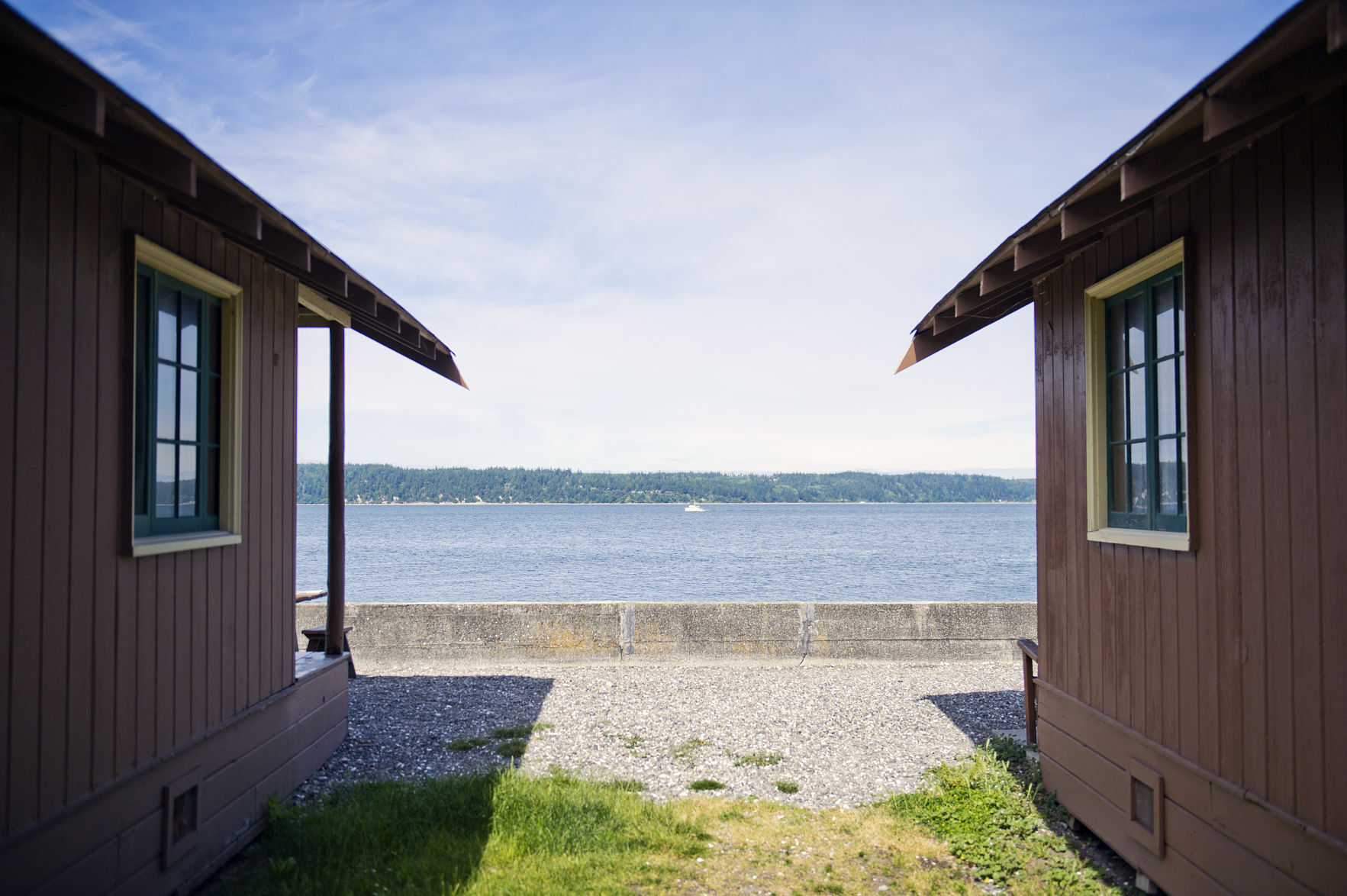 Sandra Risk Worthington and her sister Karen Risk Hamalainen, with the help from state agencies and community groups such as Friends of Cama Beach, helped convert Cama Beach Resort to a Washington State Park in 2008.
Even after extensive renovations, Cama Beach State Park retains much of the rustic charm of the resort and is regularly extolled as a top vacation spot in Washington.
Shortly after it opened, Sunset Magazine wrote, "Washington State Parks resuscitated this beloved cluster of '30s-era cabins set between forest and sea last year, and ever since, it's been a go-to destination for anyone seeking a taste of the simple life."
Overall, Worthington said he and his wife are pleased with the way things have turned out.
"We feel that Cama Beach State Park is a wonderful place for families and that it has definitely retained its old-time character," he said. "Also, park management has also done a good job in making sure that environmentally sensitive practices are followed."
The Worthingtons are delighted with improvements to the park.
"Sandra and I think that amenities such as the Center for Wooden Boats, the Winterfest programs and the beautiful quilts in the cabins make Cama Beach State Park something we can all be proud of."
They also enjoy all the new trails, including one that connects Cama Beach to Camano Island State Park — another recreational treasure whose development was accomplished in just one day in June 1949 by an army of 1,000 local volunteers.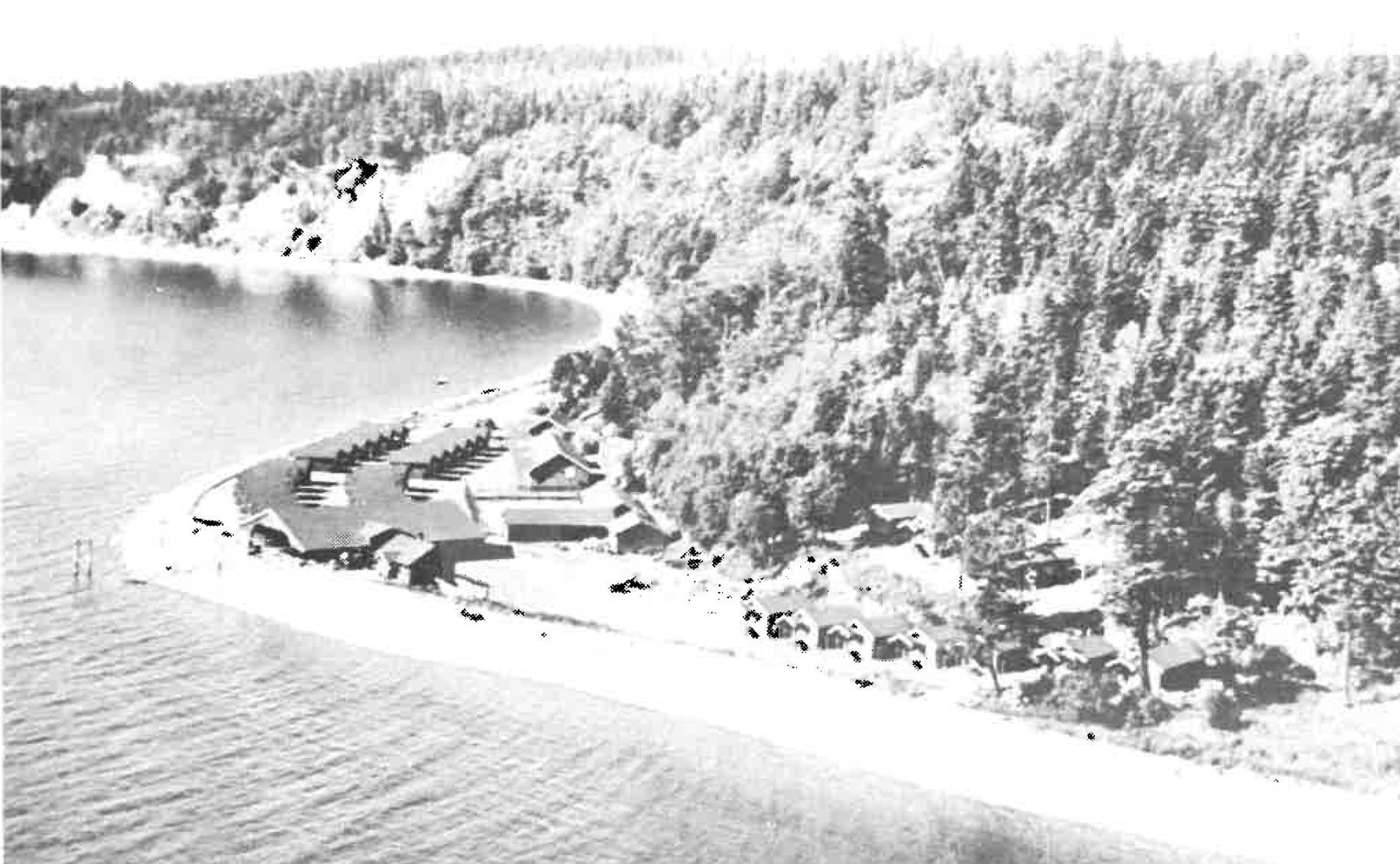 A bygone era
Although the heyday of beach resorts on Camano Island is long gone, there are remnants of the past around the island.
Old cabins have been moved and reclaimed as homes in neighborhoods such as Madrona and Utsalady, and even a few old outbuildings can be spotted.
Near sites where resorts once stood at Utsalady Beach, Maple Grove and Mabana Beach, public access to the beach and boat launches can be found thanks to the resorts.
Certainly much has changed since Eddie Bauer boasted to the world about Camano Island in the 1920s.
However, many would agree that the long-ago resort advertisements touting the island as "A Delightful Spot on the Sound" is just as true today as it was 100 years ago.